Welcome to the King Mountain Glider Park!
  The property purchased and land surveys completed in the Fall of 2006. We applied for a conditional use permit, attended public hearings, and were approved for construction by Butte County in the Spring of 2007. Our plans were submitted to both the State of Idaho and the FAA, and the project was welcomed with open arms. We graded the Airstrip, Tie Downs, LZ, and Staging Area and planted 17 acres of drought resistant durable turf in in 2007.
In the Summer of 2009 we hosted our first gathering of Gliders and Pilots at the inagural Safari. "All Birds are Welcome" was tested as 40 Pilots of Hang Gliders, Paragliders, and Sailplanes flew from the glider park. In 2010 the Safari had 52 gliding enthusiasts on the airfield and a wide variety of aircraft.
 In 2011 a record 64 glider pilots attended the Safari.
 Enjoy the video!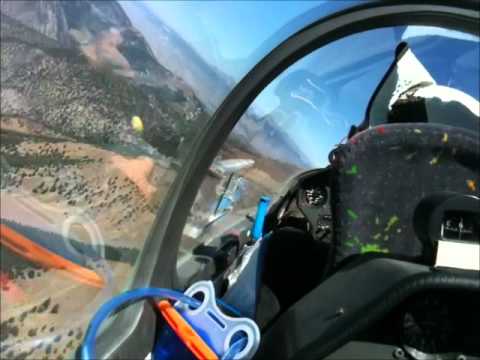 The King Mountain Safari will be held the 3rd week of June this year.  This includes the Summer Solstice, the longest day of the year. This years event will be 9 days. June 16th to the 24th.  Sailplanes, Self Launchers with good high hot capability, Hang Gliders and Paragliders will all be welcome.  With limited infrastructure, folks will need to be self contained and dry camp (no charge) or utilize motels and RV parks in the area.  We will provide porta potties, a camp fire, and of course a World Class Airfield for all soaring enthusiats.
For further information Call John at 208-407-7174.